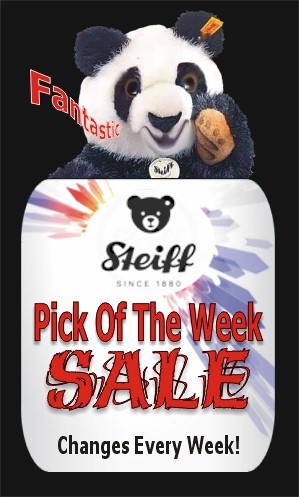 Steiff mohair
Christmas Teddy bear with music box (Jingle Bells)
red/white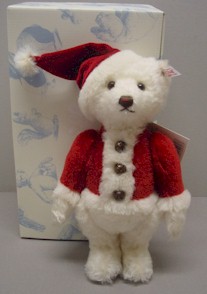 The Christmas Teddy bear, is made from red/white mohair, is 27 cm (10.5 inch) in size, is 5-way jointed and is limited to 2012 pieces. His Santa coat is sewn into his body with red alpaca! Santa´s red "coat" is trimmed with white mohair as is his cotton velvet red jelly bag cap. Three antique jingle bells serve as buttons down the front of his jacket. And tucked inside, there´s a music box that plays everyone´s favorite Christmas song, "Jingle Bells". The Christmas Teddy bear comes in a box with certificate of authenticity.


EAN 035333
Sale price: US $ 184.00 / Euro 135,20

Normal price: US $ 230.00 / Euro 169,00


No Free Shipping on this item.

Orders must be placed by phone and/or email
Call: 800-559-4585
Email: info@bearattack.com